All The World Is Mad!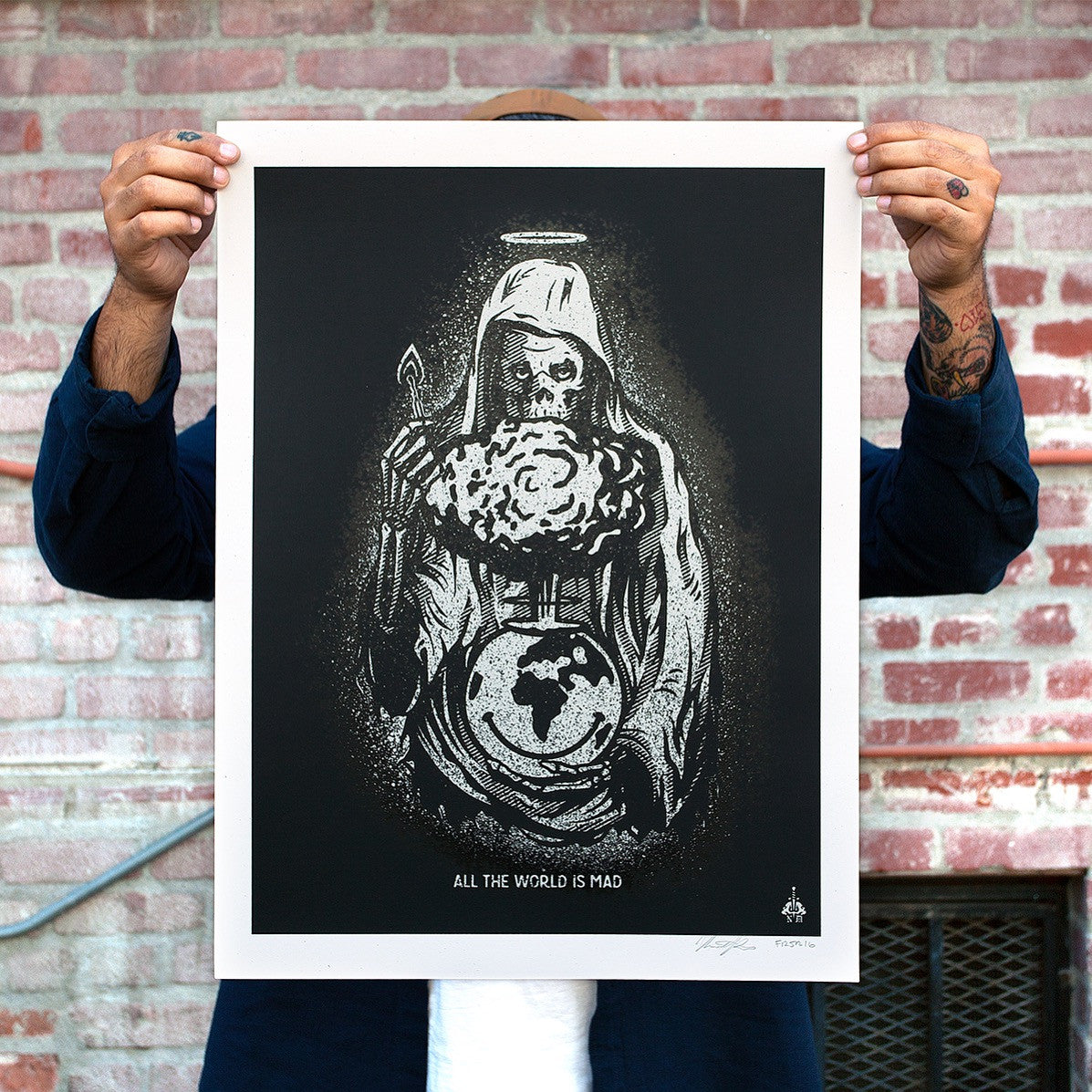 The world is a pretty scary place, something that has become more apparent than ever. From the very real threat of global warming to increased gun violence worldwide, it is safe to say that we are living in some dark fucking times. The doomsday clock is ticking away at 3 minutes 'til midnight… and Donald J. Trump could be the next POTUS. Good thing we have smart phones, the internet, and social media to keep us distracted from all that nonsense! 
I teamed up with the talented Victor Koast (@victorkoast) on this limited edition "All The World Is Mad"  screen print. He liked the illustration I did of a smiling planet Earth oblivious to being blown to pieces by a nuclear explosion. Victor illustrated the Reaper cradling the planet while holding the match that lit the bomb. This print serves as a narration of the doom we face and the nonchalant attitude we have toward world affairs. Is ignorance really bliss?
Thank you to Victor for this collaboration. See more of his work at victorkoast.com.
 Available in the shop now! 
Leave a comment
Comments will be approved before showing up.